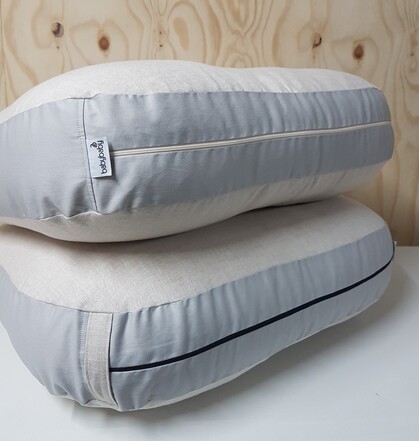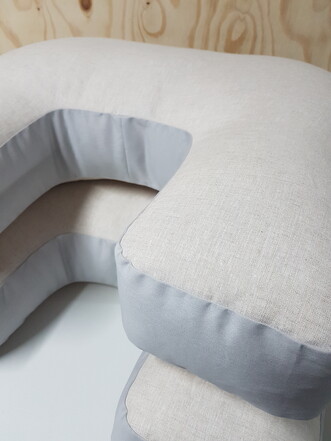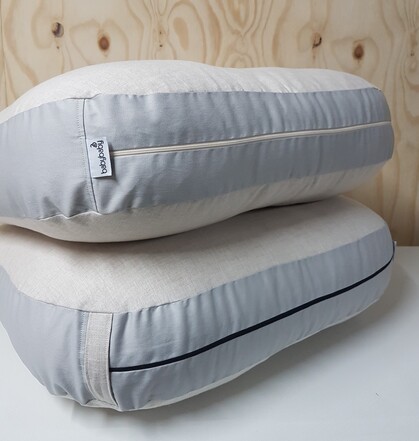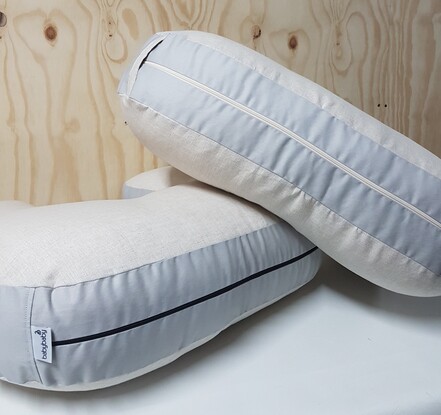 Goddess - 100% Pure Linen (Natural)
Goddess Pure Linen
$116.00
or 4 interest free payments of $29.00 with
learn more
These height adjustable pillows are designed to mold around your body distributing your babies weight evenly across them, whilst insuring your baby remains level to your breast, enabling you to sit upright and reduce back pain and neck strain, the Goddess range is made from 100% Pure natural linen.
More about Pure Linen
Linen is one of the greenest fabrics around, it is 100% natural, sustainable and un-dyed linen is fully biodegradable
Because of the unique flax fibers Linen is a highly breathable and heat-conductive fabric, meaning it stays nice and warm in winter and in summer it allows the air to circulate around it, making it comfortable for your baby all year round
Linen is well known for its antibacterial properties
Luxuriously soft, pure linen is easy to full in love with
Is this the right pillow for me?
The Goddess pillow will suit most new or expectant mums, and is ideal for mothers who have found previous nursing supports lacking in height and firmness, however if you are very petite it could feel slightly bulky but remember you can remove the fill which will help with that, if you are a mum with curvaceous curves then the Koru Embrace range is perfect for you.
Our nursing pillows are designed to distribute your babies weight evenly across the pillow removing the pressure from your incision site after a c-section. This will aid your recovery.
This special design and large surface area allows you to not only nurse one beautiful baby, but two.
You have have full control over the height of this pillow; you can add or remove the New Zealand made filling.
Brilliant for contact napping and using to help prop up a baby to prevent reflux, colic and other gastrointestinal issues.
100% Pure Linen cover with a 100% Cotton band which can be machined washed.
SKU: GoddessNatural-C-1